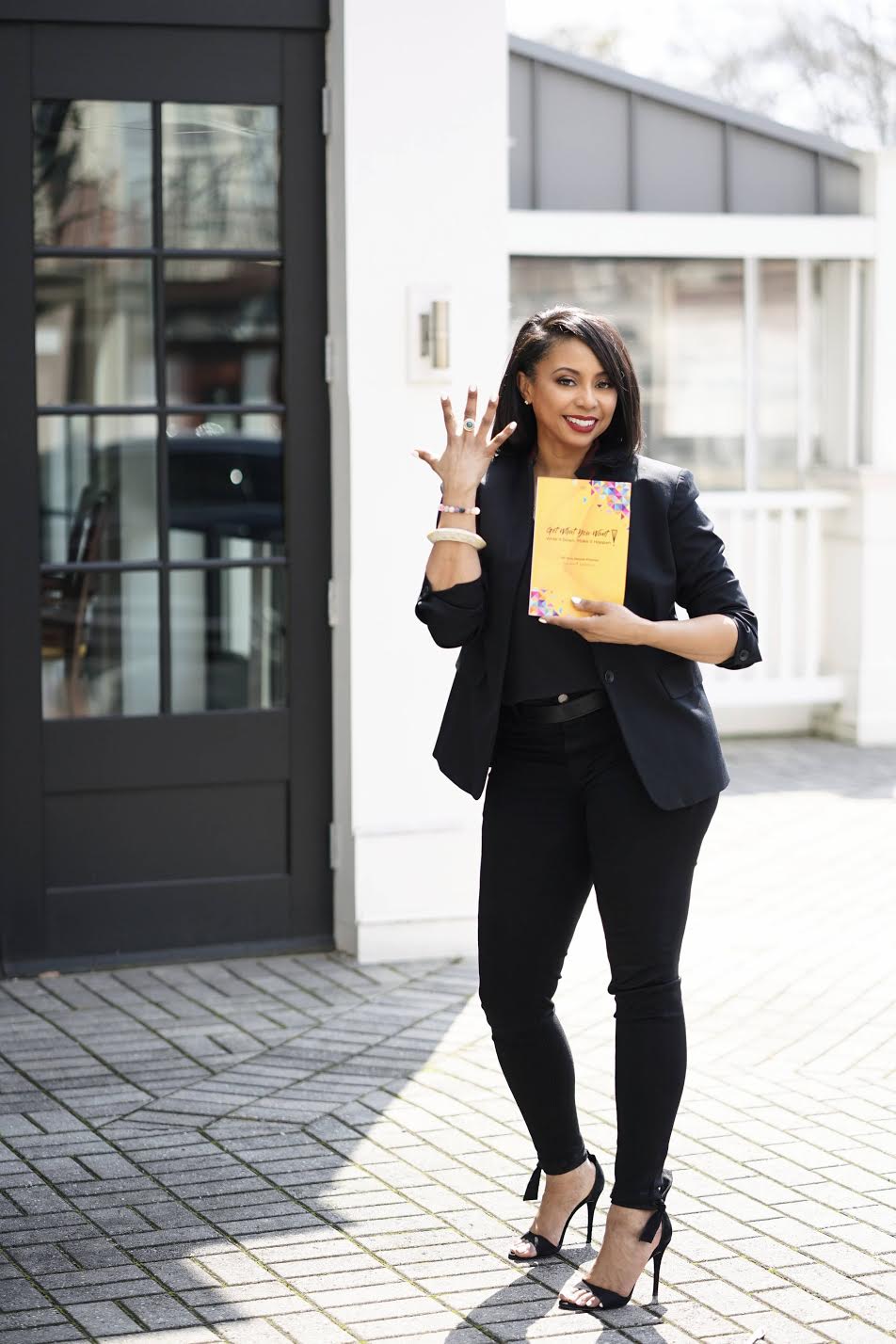 PHYLENCIA "PT" TAYLOR
EVOLUTION AGENT
"I help women follow their bliss to create the life they really want." ~PT, Creator of Evolving Beauty Life+ Goal Practice
PT spent over a decade working in the Government, with Award-Wining Agencies, in the Entertainment Industry, Fortune 500 companies, and as an Adjunct Professor before transforming her career aligned with her purpose; as an Edupreneur and Certified Life Coach. Leveraging her marketing expertise; leading strong teams to over achieve. 
PT created Evolving Beauty Life + Goal Coaching Practice, infused with mindfulness, as a space to create her life work. We're all Evolving Beauties, changing + growing as women daily. Evolving Beauty helps women navigate life better, to evolve faster through private coaching, e-courses, workshops and books.
PT holds a M.A. in Communication and is a Certified Life + Goal Coach. She lives in USA with her family.
CRYSTALIZE YOUR AIMS . 5-STEPS . SELF-PACED . E-COURSE
WHY THIS COURSE NOW?
Create Your New Life Plan
Includes POWER module, Who Are You Really? Identity Edification + #BLM
Discover Your Super Powers
Follow Your BLISS to Create the Life You Really Want
---------------------------
Well...What Now?
You CAN pivot in a COVID global pandemic, civil injustice and unrest to create the life you really want on your NEW life plan.
Determining what you want is critical in this time. Pivot with clarity to your new life plan with our signature AHH Approach®; Crystalize Aims, Create Healthy Habits, Make Magic Happen.
This course is the first step in your "what now?"...the Crystalize Your Aims course will help you plant new seeds to nurture your new life plan. If you don't know what you want, how will you ever get it or create the life you really want? Well...most likely, you won't. Don't fret, you aren't alone.
If you're unsure of what you really want or don't believe you have the skills or confidence to fulfill your dreams, you're not alone.
43% of women don't know what their aims are
63% of women don't believe they have the skills or talent to get what they want
Or, maybe you're having trouble zeroing in on that "thing" to get you going? If you can relate to any of the scenarios above, then Crystalize Your Aims is for you.
A lot of women have many interests. It may be as simple as zeroing in on the aims that really make you happy. Creating a life of intention, on-purpose. Crystalize Your Aims will help clarify your NEW life plan to move out of the space of indecision and the feeling of being stuck.
——————————————
By the end of this course you will:
Rediscover Who You Really Are? with POWER module Who Are You? Identity Edification + #BLM
Identify Your Natural Super Powers 
Make your Aims Crystal Clear based what makes you happy
Crystalize your NEW life story with your NEW life plan 
Empower yourself with mindfulness life enhancing practices
Congratulations! You're ready for change, if you weren't you wouldn't be here, right? If you're ready to peel back the layers, be real, and get moving in your NEW life plan - I'm happy to coach you to create the life you really want.
#KeepEvolving
NOTE This course has a required text - $25.00 - Purchase Here
FREQUENTLY ASKED QUESTIONS
When does the course start and finish?
The course starts when you enroll. It is self-paced, meaning you can start, stop and finish whenever your schedule allows.
How long do I have access to the course?
After enrolling, you will have unlimited access to this course across all devices you own.
What if I am unhappy with the course?
Our coaching practice mantra is to "Follow Your Bliss to Create the Life You Want." We never want you to be unhappy. If you are unsatisfied with your purchase, contact us in the first 7 days of purchase and prior to completing Step 1. You will receive a full refund, no questions asked.
What if I need more coaching?
Evolving Beauty is a life and goal coaching practice. We offer e-courses as well as private one on one life coaching courses seasonally.
If you require more coaching just want for any of the Steps or modules in the e-course.
You can schedule a session here.